ERawP is very simple to use. Just execute it and it will show its main window: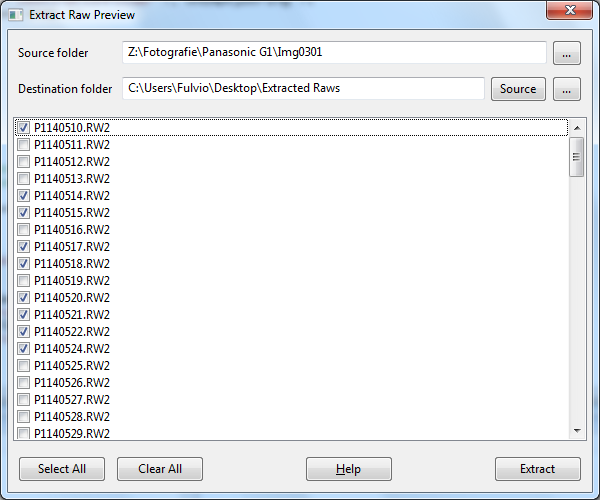 The source folder is the folder that contains the raw files. You can
type,
press the button at the right to choose the folder,
drag and drop a folder from your file manager.
The destination folder is the folder that will contain the extracted files. The Source button will copy the source folder to the destination folder.
As soon as you select a source folder you will see a list of all the contained files. Choose the files to extract selecting the checkbox at the left of the file name. You can press Select All to select all the files. You can press Clear All to clear all selections.
When you have selected the desired files just press Extract to extract the previews.